Magazines
---
Books
---
comics
---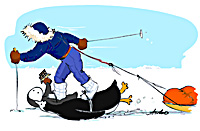 special
---
animated cartoons
---
cartoons
---

Cards
---
Logos
---

CD Covers
---
Internet
---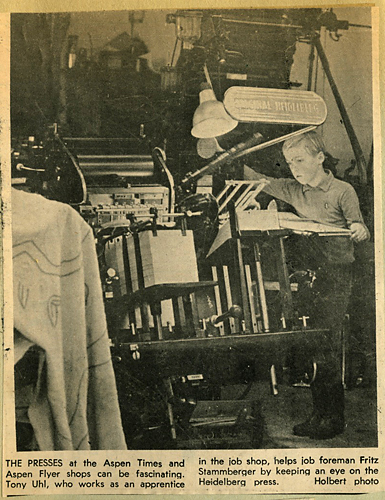 Anton began as an apprentice in a print shop in the back of the Aspen Times when he was 10 years old, hand-laying type and cleaning and monitoring a Heidelberg Press under the direction of the European master-printer, Fritz Stammberger.

From an early age, Anton created linoleum block cards which he printed by hand and sold around town. Creating seasonal cards is an occupation of his to this day.

When he was 14 he had been commissioned to illustrate newpaper advertisements for Roy Reid Realty for a run of three years. He also started publishing his own cartoons, photos and editorials in the local newspaper, The Aspen Times.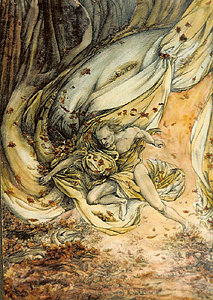 At 14, at the urging of his English teacher, he also wrote and illustrated a children's Christmas story, "A Merry Mod Christmas" (which was rejected by publishers.) That same year, the founding president of the 7up Company (a friend of Anton's family) accepted some drawings and an idea from Anton for submission to their advertising department. This was Anton's initial lesson on the brutality of large companies - the submission was returned with a small impersonal rejection card from the advertising company - and yet, within a year, Anton's psychedelic metamorphosing images were the standard for the 7up TV advertisements.

In later years, after establishing himself as a successful art-director and set designer in the US, Canada and Europe, Anton was invited to create works for Germany's "Style" magazine These were received with such great enthusiasm that Style sold special limited editions.

Anton continues to design CD covers, cards and logos, and is the designer, consultant and webmaster for hand-picked clients, including a few of America's celebrities.

Anton has been the published illustrator of a few children's books and is currently (2009) developing a children's songbook selected from the more than 200 songs he has written.

His cartoon SOUTH is available online and followed Ben Saunders' solo trip to the North Pole.

Anton designed the characters and settings and wrote the theme song for Benjamin Lucas' animated cartoon, "The Menehunes", in pre-production in 2009.